Adwoa's Top Tips for Managing a Busy Pharmacy
Published
My name is Adwoa, I am currently Store Manager at Boots in Dewsbury.
When and why did you start working for Boots?
I came to the UK from Ghana in January 2001 to study and it was during my first year at the University of Manchester that I came across a Boots Teacher Practitioner. I was astounded by their level of knowledge and above all that they were practising pharmacists. I found myself listening more in their lecturers, so that's when I knew Boots was the company I wanted to work for.
I was fortunate to be selected for an 8-week summer placement in the summer of my second year. My Pharmacy Summer Placement was at a busy branch in Stockport where I learnt so much about over-the-counter medication and got my foundations in community pharmacy. In the summer of my third year I again worked in Boots on a summer placement, this time in the quieter Didsbury branch. Here I broadened my knowledge on dispensing and was able to work alongside the amazing pharmacist who supported me through my training.
Needless to say, I was bound to take up a pre-registration pharmacist offer with Boots. This was in the Trafford Centre Boots branch, this gave me the opportunity to experience working in a large retail store.
After qualifying as a pharmacist, I went on relief in the Manchester area to work in a variety of stores to build up on my experience for a few years, I then later took up my first management role in a busy GP surgery in Bradford.
Now based in Dewsbury, no day is the same with a thriving walk-in dispensary and care homes services business catering for over 20 care homes! I enjoy leading the team in providing care and making a difference in the health and wellbeing of the local community.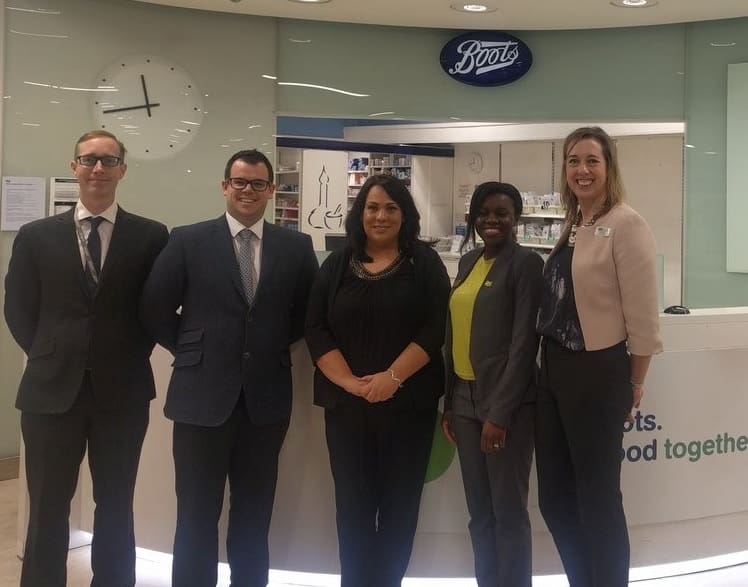 What opportunities has working for Boots given you?  
I have had the opportunity to go into schools and colleges to talk about my career and the progression I've had to hopefully inspire and encourage them to take up a career with Boots! I have also been involved with various charity fundraising activities, my highlight being a 23km store hop, where myself and other store managers in our area ran/walked across all the shops in our Bradford area raising money for BBC Children in Need as we went along. It was such a proud moment working for Boots and supporting a good cause.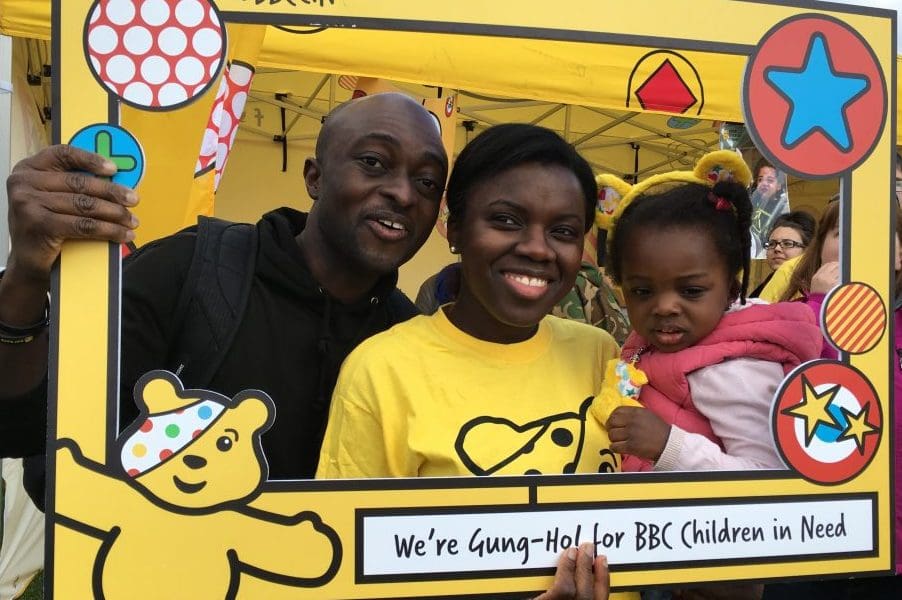 Throughout my career at Boots, my team and I have achieved three Boots Best of the Best nominations, once as Store of the year in our area and twice as Healthcare Team of the area and I am really proud of our achievements. 
My t
op tips for managing a busy Pharmacy store:
 1. The fact that you are even considering a job in management means you are capable of it.  
2. You will never be on your own. There is a wide network of support system when you need help.
3. Whatever store you find yourself in, commit to it 100% and enjoy it. You will only get out what you put in.  
4. Run your store like your money is invested in it.  Care about the results you produce and the decisions you make will be guided by this. 
5. Check out the competition from time to time and always aim to be one step ahead.
6. Have your customers and colleagues at the heart of it all.